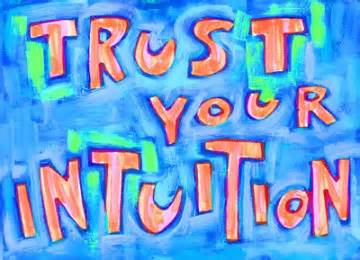 How do you know when your ego is in charge or if your intuition is trying to guide you? We all want to make good choices, but sometimes the ego gets in the driver's seat and tries to run the show! Take shopping for example. Have you ever bought something only to get home and realize you don't really need it?
The ego is very excitable… He or She can also be impulsive and a bit frantic. So if you're feeling any of those things, buyer beware.
Your intuition will always feel calm and expansive. It speaks to you in a gentle language that comforts and guides.
At all times we are operating from either ego or intuition, so just start to get a feel of who's in your driver's seat at any given moment. If it's Sir Ego, perhaps give him a chuckle and wait for a little bit to make your decision.
Share on Facebook